WE'RE HERE FOR YOU, BECAUSE WE FACE ISSUES TOO.
Anxiety
A series of events caused anxiety I could no longer manage
Depression
My breakdown was a culmination of years of undiagnosed anxiety and depression
Loneliness
Success left me isolated and alone
Success and Satisfaction
Success seemed empty, so I started asking bigger questions
Integrity
Hardship didn't justify compromising my integrity
Stress
I could no longer pull myself together and keep working
Isolation
One can sometimes be the loneliest number
Feeling Inadequate
Nothing was going according to plan
Prescription Abuse
The prescription meant I could keep my lifestyle without changing my habits
If you are considering harming yourself or others, please click here for immediate help.
Find Help Now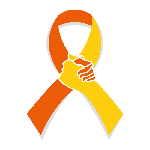 ©2022 Issues Lawyers Face. All Rights Reserved.